IN THE FOOTSTEPS OF FREDERIC CHOPIN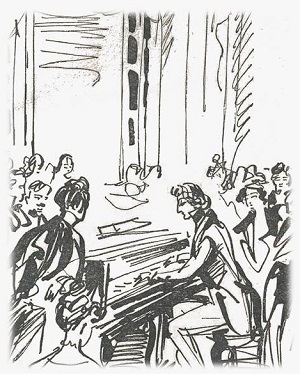 Fryderyk Chopin in Warsaw spent half of his life. During the walk we will follow in his footsteps and also listen to excerpts of his famous compositions.
The walk will begin at the Tomb of the Unknown Soldier, which is the only surviving fragment of the Saski Palace. The Chopin family moved to his right annexe a few months after Fryderyk's birth in Żelazowa Wola. From here, you can enjoy a beautiful view of the Saxon Park or the classicist dome of the Church of Sts. Trinity.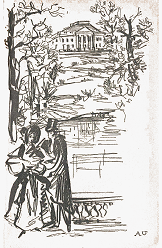 For several years, Chopin played in the Church of the Visitation of the organ during Sunday Masses for high school students. The facade of the church of the Visitation is considered the most beautiful baroque sacred elevation of Warsaw. Architect Karol Bay for the first time applied the some bold solution. Surely this encouraged Canaletto to perpetuate the image of the eighteenth-century church.
Fryderyk Chopin's first romantic, youthful love was Konstancja Gładkowska, whom he met in the conservatory. In a letter to his friend Fryderyk confesses that "it was an adagio for my concert (in F minor)". Of course, it was about Constance, who was the inspiration for this beautiful part of the concert. Before living Poland for ever, Fryderyk farewell to Constance in the Royal Baths.
Wandering on Krakowskie Przedmiescie we will see the next places where the Chopin family lived. In one of the houses lived first professional teacher of Chopin - Wojciech Żywny. Near this place we'll pass the buliding of the old post office where Chopin said goodbye to loved ones and leaving his homeland forever.
The most visited place connected with Chopin is the church of Sts. Cross. In one of the pillars of the temple built the urn with the heart of the composer.