WARSAW BY SCOOTER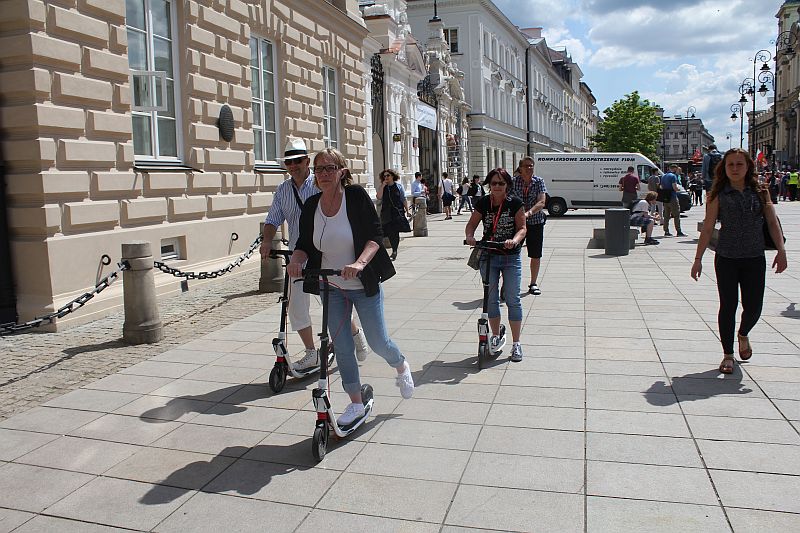 In my program of sightseeing in Warsaw, the most beautiful promenade of the city - Krakowskie Przedmiescie (sometimes overlooked by the organizers of walks around the capital), is obligatory. To explore the exciting places and listen to the fascinating history of the area, I have added fun and convenience – moving on the scooter (no engine type). Especially in the hot summer days it is very appreciated by the participants of my trips.
During the ride we find the place of Fryderyk Chopin's heart.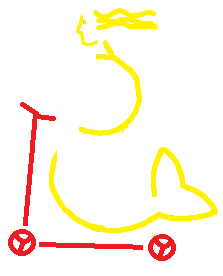 We will look at the most beautiful baroque church in Warsaw. We count the crown bat above one of the gates to find out about the owner of the residence. We will walk through the mysterious door of a closed monastery (completely legal), there we will explain what is the device placed in the wall channel. In the courtyard of the University of Warsaw we will see the extraordinary memorial found by the Earl of Uruski during the dismantling of the Poniatowski Palace. It reminds us of the place where Stanisław Antoni Poniatowski heard about his election to the throne. From one of Canaletta's paintings, we will find out how the Presidential Palace looked before Aignerian reconstruction.
On the Podwale street I will ask you a question what could be used for mysterious holes in the wall at the stairs of the Branicki Palace. I will show you the narrowest façade in Warsaw and I will explain why the owners of this tenement house would not replace it with any other. On the Old Town Square for some purpose we count the axes of tenements. Why did Antoni Magier for 25 years, three times a day, hang a tin figures from his balcony?
Old Town hides a lot of interesting stories, relics referring to the place where in the thirteenth century the first fortified settlement and in the highest point the market was planned.
Our historical tour of Krakowskie Przedmieście and the Old Town can be varied with an interesting quiz with small prizes, of course for the willing.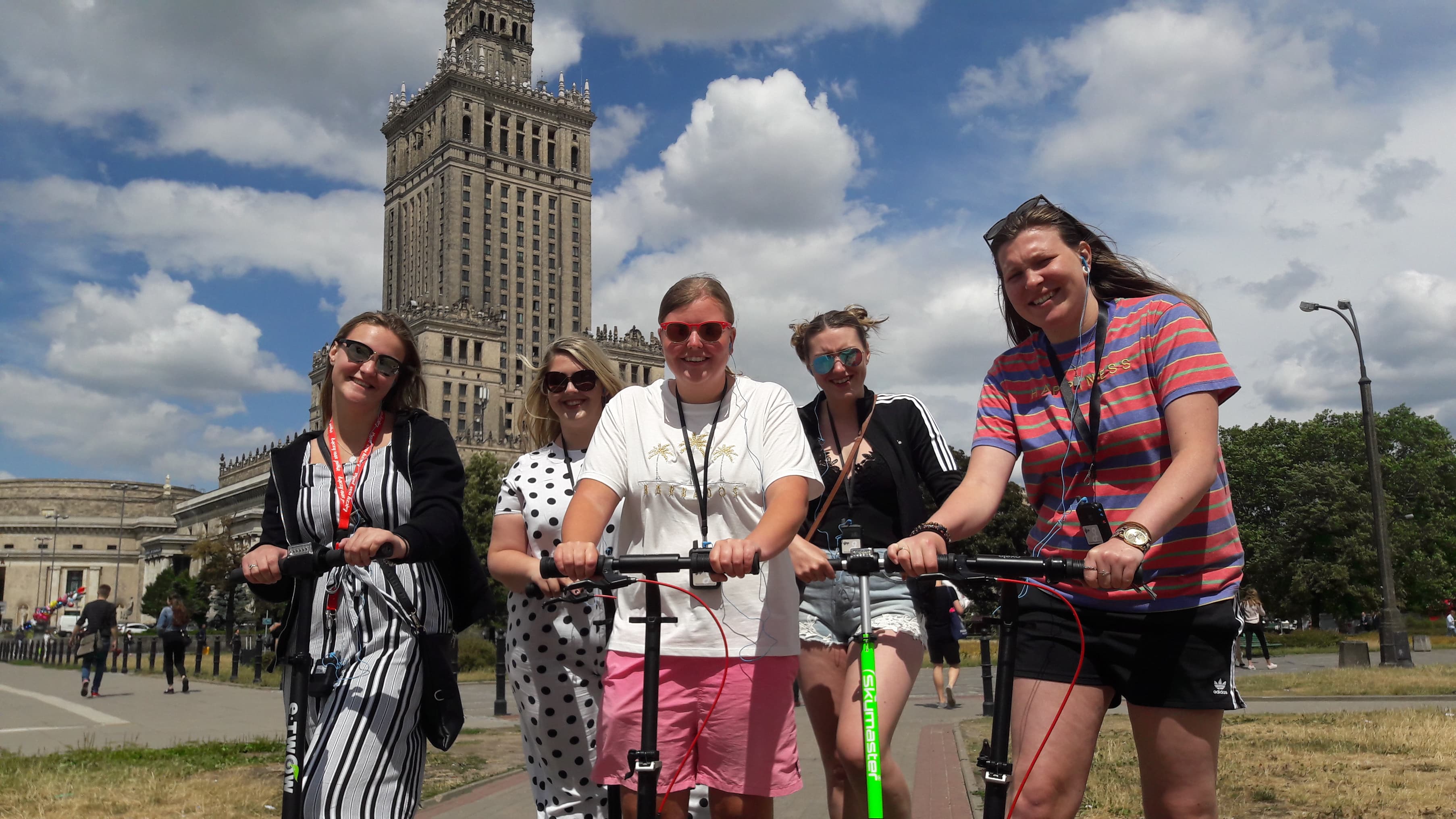 NOVELTY!
It's time to replace traditional scooters with electric ones. For today we have 15 electric scooters that can drive up to 15 km. We offer a standard route with a length of 10 km covering the most attractive places of the old and new Warsaw.

I invite you to explore Warsaw by scooter.